Earlier this year it was announced that NBC had given a formal pilot order to a workplace comedy set in the DC Comics universe, titled Powerless. According to Variety, the show has now begun to cast its main stars. Among them are Vanessa Hudgens, Danny Pudi, Alan Tudyk, and Christina Kirk.
The single cam, half hour comedy finds its setting at an interesting crossroads. The cast are all employees of "one of the worst insurance companies in America," that also happens to be in the superhuman filled world of the DC Comics universe. However, this is not a show about an insurance agent by day, masked crime fighter by night, but instead is about "the reality of working life for a normal, powerless person in a world of superheroes and villains." Clearly, comedy will ensue.
The first cast member announced was Vanessa Hudgens, of High School Musical and more recently, Grease Live, fame. Hudgens will play Emily Locke "an insurance claims adjuster who loves her job because she gets to help people."  As a character with a work-oriented mind, Locke "finds herself increasingly exasperated by the disruptive antics of the various superheroes that proliferate in her city."
Danny Pudi is no stranger to geekdom, having starred as Abed in every season of Community, and even playing a small role in Captain America: The Winter Soldier. He will play Teddy, Emily's best friend. From the description provided by Variety, he is the prankster of the office, attempting to find ways to "make their office, 'the least super place on earth,' just a little less 'unsuper.'"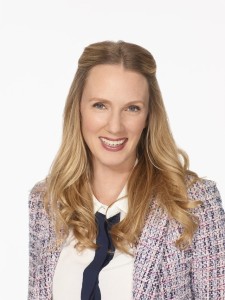 Alan Tudyk, well known for a number of roles including Wash on Firefly and recently starring in his own web show Con Man, will play Emily's boss Del. "A self-proclaimed rich, over-educated globetrotting wastrel," Del didn't even land his new position through hard work, he's simply given the job by his father, the owner of the company.
Rounding out the cast is Christina Kirk, of NBC's A to Z, who will play Jackie. Unlike Emily, Jackie can't get enough of superheroes, and has "plastered her office cubicle with beefcake shots of super guys." When Del makes her his new personal assistant, she "begins buckling under his unreasonable and impossible tasks."
The show's half hour pilot was written by Ben Queen, creator of A to Z, who is also acting as an executive producer, and with Michael Patrick Jann in the director's chair. If the show goes from pilot to a full series, it will join numerous DC shows across a wide swath of networks, but it will stand out by being the only DC Comics comedy show on television.